Ask Nutritionist
Karen Kingham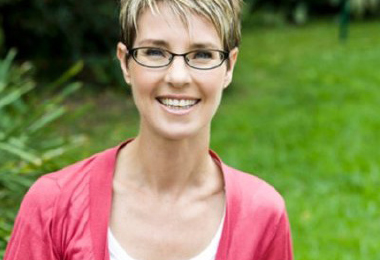 Karen loves good food and has a passion for fresh produce. A dietitian for more than 16 years – and a nutrition consultant and freelance nutrition writer for the past ten – Karen strives to share her knowledge to help others enjoy the healthy benefits of great tasting food that can bring pleasure and wellbeing to life.
As a busy working mum of two, Karen also understands the challenges of preparing healthy food for a family and believes that with a little knowledge, you can walk the fine line between convenience and good nutrition.
Karen's spokesperson role with Aussie Apples is one that draws on her food passions and personal experience. An affordable fruit, apples are a staple that has always featured highly on Karen's shopping list, with family favourites covering everything from Grannies to Galas.
Karen consults to the food industry and is the author of the healthy cookbooks Eat Well Live Well With – Growing Children and Eat Well Live Well With – High Cholesterol (Murdoch Books). Karen was also the consulting nutrition expert to best seller Baby & Toddler Food (Murdoch Books) and nutrition features writer for Practical Parenting Magazine.