Apples, An Important Part of a Healthy Diet
We all know the old adage "an apple a day keeps the doctor away", but why have apples always been such an important part of a healthy balanced diet?
Apples are an antioxidant powerhouse with a greater antioxidant capacity than half a punnet of blueberries, a cup of strawberries or an orange. They are a great snack on the go and can even literally help you breathe easy and keep you feeling fuller for longer.
These pages contain articles about the nutritional benefits of apples and why apples really are an everyday super food – more great reasons to enjoy an Aussie Apple everyday.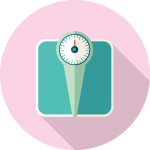 Weight Control
Eat a whole apple as a snack and the hunger pangs stay away longer than if you grabbed a juice, according to the research. Add a whole apple to your meal and you are more likely to eat less over all, is the message from another study.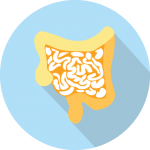 Nutritional Value
We all know apples are healthy right? But what many of us don't realise is just how healthy they really are. Apples are rich in nutrients that are vital for good health and disease prevention making them a valuable choice each day for enhancing the quality of our diet.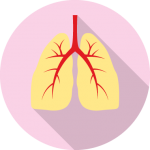 Breathe Easy
A regular apple habit may literally help you to breathe easy with an increasing body of research drawing a link between eating apples and healthy lungs and airways. The presence of polyphenols – may provide a protective benefit for our lungs and breathing.
Ask Nutritionist
Karen Kingham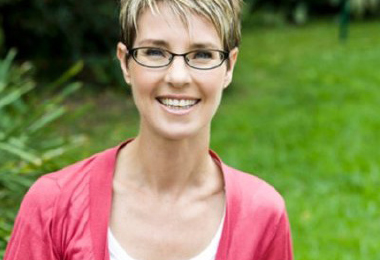 Karen loves good food and has a passion for fresh produce. A dietitian for more than 16 years – and a nutrition consultant and freelance nutrition writer for the past ten – Karen strives to share her knowledge to help others enjoy the healthy benefits of great tasting food that can bring pleasure and wellbeing to life.
As a busy working mum of two, Karen also understands the challenges of preparing healthy food for a family and believes that with a little knowledge, you can walk the fine line between convenience and good nutrition.
Karen's spokesperson role with Aussie Apples is one that draws on her food passions and personal experience. An affordable fruit, apples are a staple that has always featured highly on Karen's shopping list, with family favourites covering everything from Grannies to Galas.
Karen consults to the food industry and is the author of the healthy cookbooks Eat Well Live Well With – Growing Children and Eat Well Live Well With – High Cholesterol (Murdoch Books). Karen was also the consulting nutrition expert to best seller Baby & Toddler Food (Murdoch Books) and nutrition features writer for Practical Parenting Magazine.